"THE ONLY OUT-PATIENT HEALTH AND SURGICAL CENTRE IN SPAIN OFFERING THE PATIENT THE OPPORTUNITY OF TREATMENT WITH BIOLOGICAL MEDICINE AND SURGERY"

Dr Raymond Hilu, has a degree in Medicine and Surgery and is Medical Director of the CMH (Hilu Medical Centre). He is known in Spain and internationally for his wide experience in the field of research and of Cellular Medicine. Together with his carefully selected medical team, which is highly trained in biological medicine, he provides a variety of services, guaranteeing excellent results based on his wide experience. He has a large number of satisfied patients who have been treated over many years. (visit heading Dr. Raymond Hilu ).

IN CMH OUR SURGEONS, ANAESTHETISTS, BIOLOGICAL DENTISTS, ETC WILL USE, IF THE PATIENT SO WISHES, BIOLOGICAL PRODUCTS TO COUNTER AND AVOID SIDE EFFECTS IN THE PRE AND POSTOPERATIVE PERIODS. THE TREATMENT GUARANTEES A REDUCED RISK TO HEALTH AND A QUICKER RECOVERY

The CMH (HILU MEDICAL CENTRE) is situated by the Playas del Duque, a residential area at the entrance to Puerto Banus (Marbella), in the heart of the Costa del Sol. The Centre has comfortable modern furnishings for our clients. Its operating theatre is equipped with the latest technology. It is situated in peaceful surroundings, in a beautiful setting, the City of Marbella, where a very pleasant microclimate prevails, being temperate throughout the year, allowing the practice of all sporting activities. It has views of the sea and mountains, large gardens and a prestigious marina.
There are beaches, walks and exclusive shops. Marbella has ease of access to all service and means of transport, and is an internationally known elite tourist centre, an ideal place to rest and relax and enjoy yourself while taking care of your health or beauty.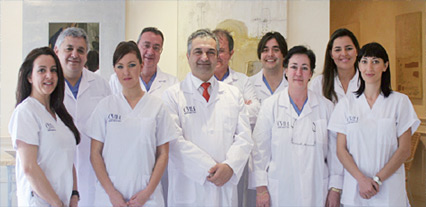 We dispose of services to collect our patients and can arrange accommodation in hotels of different categories. There are special packages for golf lovers and the possibility of an all-inclusive option. We can prepare an offer to suit you; we can adjust ourselves to any budget.
With our medical team of international repute, we offer the best care. With regard to beauty we provide medical and surgical treatment using the most advanced technology